Big Construction Signs
(37280)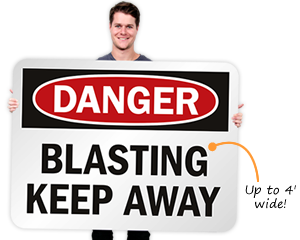 Use a
big construction sign
to encourage workplace safety in a huge way. Decrease accidents with our large selection to maintain a safe environment.
• Choose between light laminated plastic or heavy-duty aluminum to outlast heat, weather, and abrasions.
• Don't see what you need? Start with a custom template and design your own sign.
Construction SignBooks™

Each book includes 20 signs, ideal for temporary sign placement.
Look for this Symbol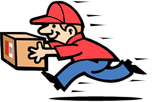 Ships Today
. Order within
00 hrs 00 mins
Customer Reviews