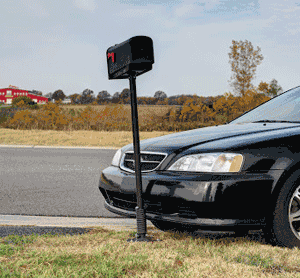 Make sure your post is tough enough to bounce back with innovative
flexible mailbox posts
. Steel spike or base permanently anchors the post into the ground, so the
shock-absorbing spring
flexes and rebounds.
• Kit includes box, post, and hardware.
• Everyone saves money and trouble, and you still get your mail.
• Available for dirt and grass, asphalt, and concrete. Protected against flaking, fading, and weather corrosion.

Flexible Mailbox Post in Action
Instantly rebounds to the full upright position upon impact with little to no damage to your mailbox, or the colliding vehicle.
Look for this Symbol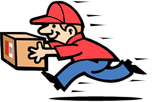 Ships Tomorrow
. Order within
00 hrs 00 mins
Mailbox Signs & Accessories
(69989)
Customer Reviews
Size: 36" x 3"
Material Type: Flexible Steel Post System for Mailbox (Mailbox not included)
Verified Purchase
flex post
Excellent idea. .love it.