Free Traffic Signs
(72463)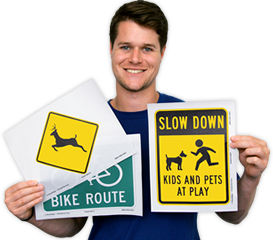 When you're in a rush, don't wait for a sign. Design your own
free traffic sign
using our award-winning custom wizard. Then, download a free PDF and post your message today.
• Great for last-minute use. Traffic officials love our temporary signs.
• Order a placeholder now while you order a more permanent sign.
• Just add text, choose a symbol, and download a free sign.
• Questions? Give us a call if you need help.
Print Any Sign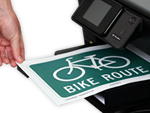 Download a free PDF of and print your signs yourself for free!
Customer Reviews