Area Speed Limit Signs
(34261)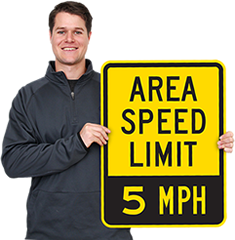 Area Speed Limit signs are a great way to target and protect a particular area. Alert drivers to a specific area speed limit. Signs are perfect for schools, hotels, plants, gated communities, villages and anywhere else that needs a personalized speed limit. Choose from several different speed options and post the one that best fits your community or workplace.
• Browse our large selection of Area Speed Limits and find the perfect signs for your area.
• Signs are a great way to remind drivers to slow down and follow rules.
• Signs come in heavy duty aluminum or high grade reflective materials, which are guaranteed to last up to ten years even outside.
Speed Limit Signs

Prevent accidents with our speed limit signs which meet DOT and MUTCD standards.
Look for this Symbol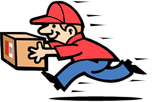 Ships Tomorrow
. Order within
00 hrs 00 mins
Area Speed Limit Signs - Related Products
(77782)
Customer Reviews
Size: 24" x 18"
Material Type: Fluorescent Yellow Diamond Grade Reflective Aluminum Sign
Verified Purchase
Speed limit sign.
Love them. Thanks.