Do Not Drink and Drive Signs
(56696)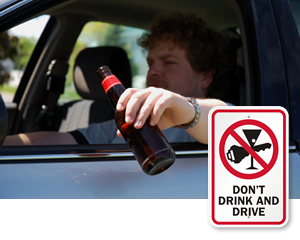 Over 25% of deaths on the road are caused by drinking and driving. Driving while intoxicated is also the leading cause of death among the 33-year old population. These Do Not Drink and Drive signs and labels provide an essential reminder that drivers must be sober and that we must keep friends, who have been drinking, from getting behind the wheel.
• Mini labels, advising against driving under the influence, can be placed in cars, tavern restrooms, and exits. Repeating a message is advertising for safety.
• Sobriety checkpoints are a proven way to stop drinking and driving. Fluorescent orange DUI checkpoints signs get everyone's attention.
• All signs are made using reflective aluminum with three grades of reflectivity for optimum visibility at any time of the day. Signs feature great resistance to weather abuse, chemical spills, and last for 10+ years outdoors without fading or cracking.
Look for this Symbol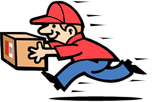 Ships Today
. Order within
00 hrs 00 mins
Customer Reviews
Size: 18" x 12"
Material Type: Heavy-Duty Aluminum Sign, 63 mil
Verified Purchase
Custom Aluminum Roadsign
Love, love the custom sign. Website easy to use. Product received quick too.
Size: 30" x 30"
Material Type: Engineer Grade Reflective Aluminum Sign, 80 mil
Verified Purchase
You Can't AFFORD it.
Perfect size and sign for hanging on my barn for everyone driving down our road to see.
Size: 18" x 18"
Material Type: High Intensity Grade Reflective Sign, 80 mil Aluminum
Verified Purchase
Texas DWI Sign
Sign looks good, appears to replicate the official signs purchased by the state of Texas.