No Hitchhiking Signs
(34347)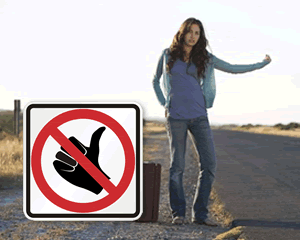 Deter hitchhikers with these bold graphic signs.
• Find aluminum signs with three reflectivity options- Engineer Grade, High Intensity Grade, Diamond Grade, with the third being the most reflective. Signs like these offer high visibility both during the day and night.
• Signs are durable and come with a 10-year warranty.
• Scroll over signs for more details.
No Pedestrian Traffic Signs

Prevent accidents by directing pedestrians away from dangerous areas.
Look for this Symbol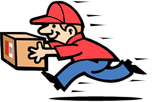 Ships Today
. Order within
00 hrs 00 mins
Customer Reviews
Size: 18" x 18"
Material Type: High Intensity Grade Reflective Sign, 80 mil Aluminum
Verified Purchase
Quality
Just what I expected!
Size: 18" x 18"
Material Type: Engineer Grade Reflective Aluminum Sign, 80 mil
Verified Purchase
Signs
Everything came in as promised