Adopt-a-Highway Signs
(64463)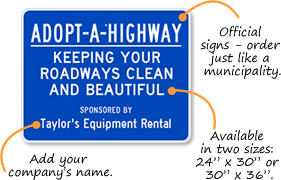 Add your sponsor's name in bold letters. Adopt-a-highway signs recognize a company sponsor to your clean up campaigns.
• Find signs up to 3' wide. Smaller and larger signs are also available - just call our sales staff for assistance.
• The signs are made using 3M inks and films. These are the same signs ordered by our large governmental customers.
• To personalize your sign, click on a template and then add your text. It could not be easier to order a customized highway sign.
City Limit Signs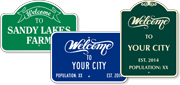 Welcome visitors to your community (or home!). Find official signs that are easy to personalize.
Look for this Symbol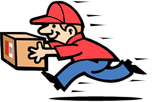 Ships Monday
. Order within
00 hrs 00 mins
Adopt-a-Highway Signs
(64463)


Customize This
Drive Safely - In Memory Of Add Name Here
12"x18"


24" x 30" to 30" x 36"
Adopt-A-Highway - Keeping Your Roadways Clean And...
24"x30"


Customize This
Adopt-A-Mile - Do Your Part Pitch-In (with Graphic),...
12"x18"
© 2019, RoadTrafficSigns.com
Order online 24 hours a day
using secure Google and
PayPal checkout. Pay by: