School Zone Signs
(35527)
School Zone signs force speedy drivers to slow down.
• Alert drivers to school zones.
• Bright yellow signs made from heavy-duty reflective aluminum get noticed and are guaranteed for 10 years.
• Hover your mouse over a specific sign to view more information on price and model.
Look for this Symbol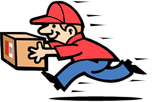 Ships Today
. Order within
00 hrs 00 mins
School Zone Signs
(72131)
School Zone Supplemental Signs
(85124)
Custom School Zone Signs
(85311)
Customer Reviews
Dennie
Jan 30, 2017
Size: 36" x 36"
Material Type: Fluorescent Yellow Green Diamond Grade Reflective Aluminum Sign
Verified Purchase
Great Signs
We love these signs we will be getting some more later.
© 2019, RoadTrafficSigns.com
Order online 24 hours a day
using secure Google and
PayPal checkout. Pay by: