This Way Out Traffic Signs
(42379)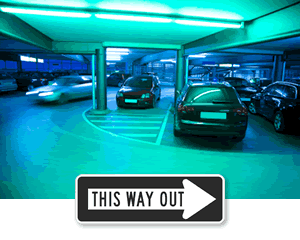 Follow This Way Out signs for a quick exit. During an emergency clear signs make the difference between safety and a terrible accident. Mark the entrances clearly with conspicuous This Way Out signs.
• Select between 6 different types of signs to find the sign right for your location.
• Most signs last over 10 years outdoors and even longer indoors. In practice however, a This Way Out signs' lifespan is usually up to 15 years or more!
• Scroll over the sign images below for more details. Not what you need? Give our live support a call for more help!
Keep Right and Keep Left Signs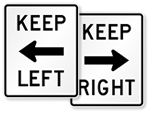 Help drivers stay informed with our rigid and durable directional signs.
Look for this Symbol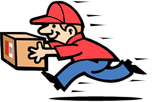 Ships Tomorrow
. Order within
00 hrs 00 mins
Customer Reviews