Bike Safety Signs by State
(79420)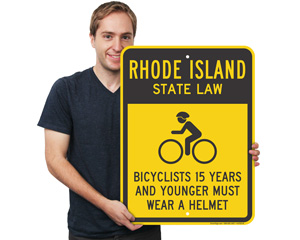 Enforce bike safety laws with our range of
Bike Safety Signs by State.
• Signs are made using heavy-duty aluminum that resists degradation from rusting, chemical spills, high temperature impact, and environmental damage. Our aluminum signs have a 10-year warranty.
• We offer three grades of reflective aluminum for optimum visibility, both day and night. You can choose from Engineer Grade, High Intensity Grade, and Diamond Grade (in fluorescent yellow) bike safety signage.
Bike Safety Sign by State
(79421)
Equine Helmet Signs by State
(99521)
© 2021, RoadTrafficSigns.com
Order online 24 hours a day
using secure checkout.
Pay by: