You know who you are. Chili is red, and the recipe doesn't include beans. Cowboy boots are appropriate for all occasions, including weddings and funerals.  A pickup is a perfectly sensible thing to drive as a family car.
Whether you've called the Lone Star State your home since the Alamo or since last week, our Texas Road Signs are perfect for you.
1. Pick from our customers' favorites marking the Route 66 or highlighting the state's silhouette.
2. If it's country life you're missing, we've got a heavy-duty aluminum cattle crossing sign for you.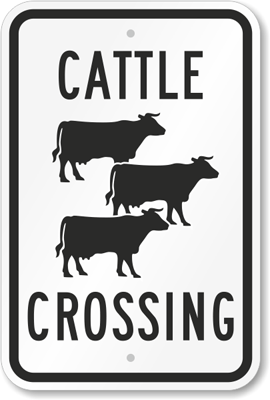 3. Looking for something that defines you and where you're from? Order a "Don't Mess with Texas" sign.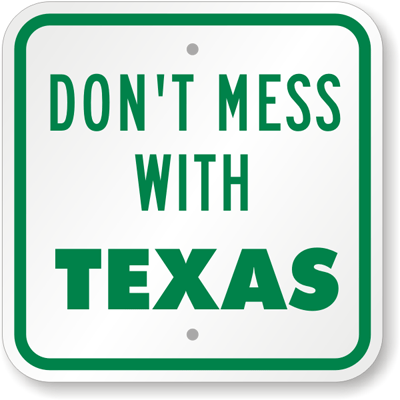 These signs work great as keepsakes or even as décor for your home or business. Our signs are made to the same exacting standards as the official signs used by the Texas Department of Transportation. If you've got something special in mind for your sign, you can create a customized sign at no extra cost.
Category: News & New Products