Flood Warning Signs
(54737)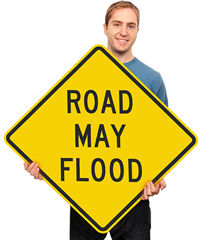 Is the water rising? In high-risk flood areas, make sure drivers on the roads are aware of potential dangers.
• Our Flood Warning signs are the same durable signs used by city and state governments to stand up to rough weather conditions.
• Available in standard aluminum and Engineer Grade aluminum for increased visibility.
Customer Reviews