Flood Warning Signs
(54737)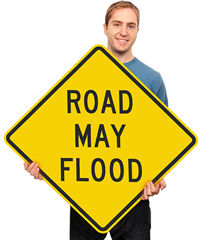 Is the water rising? In high-risk flood areas, make sure drivers on the roads are aware of potential dangers.
• Our Flood Warning signs are the same durable signs used by city and state governments to stand up to rough weather conditions.
• Available in standard aluminum and Engineer Grade aluminum for increased visibility.
Road Closed Signs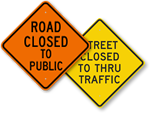 You may also customize your road closed sign. Start with one of the templates below and add your own text.
Related Road Warning Signs
(111773)
Customer Reviews