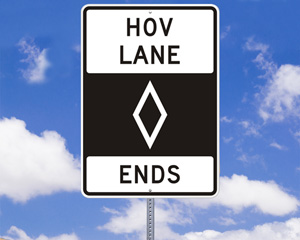 Clearly mark preferential lanes with our line of HOV signs.
• Signs help keep traffic moving and come with a 10-year warranty.
• Signs are MUTCD-compliant where noted and perfect for any road - big or small.
• Scroll over signs for more details. Questions? Call our live support for help.
Custom HOV Signs
(85237)


Customize This


Customize This
© 2021, RoadTrafficSigns.com
Order online 24 hours a day
using secure checkout.
Pay by: