Soft Shoulder Signs
(36947)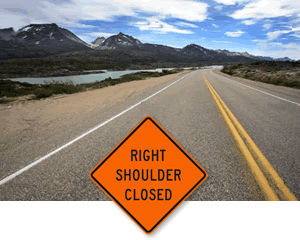 Shoulder Work? Right Shoulder Closed? Loose Gravel? No problem - we have a sign for that.
• Signs are MUTCD-compliant where specified.
• Our signs are made with top materials and 3M parts, so they will last long past the road work is done.
• Browse our sign below and hover over an image for additional details.
• Can't find exactly what you are looking for? Our live support team is happy to help!
Detour Signs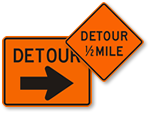 Prevent traffic headaches for motorists by clearly marking detours on area roads.
Customer Reviews
Part #: X-W8-9
24" x 24"
Engineer Grade Reflective Aluminum Sign, 80 mil
Verified Purchase
Great
As expected and quick delivery
Part #: X-W21-5
24" x 24"
High Intensity Grade Reflective Sign, 80 mil Aluminum
Verified Purchase
Great Signs!
Just as ordered and fast ship. Great. Thanks.