Rough Road Signs, Dips Ahead Signs
(57210)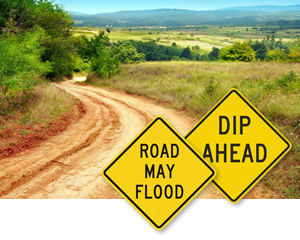 Warning drivers that the road ahead is rough.
• Roads are used in advance of road construction crews and are great for washboard roads, roads crossed by overflow streams and construction access routes.
• Signs are durable. They use 3M materials and are guaranteed for 10 years.
• These are the same official road signs used by countless utility and municipal customers of ours.
Customer Reviews