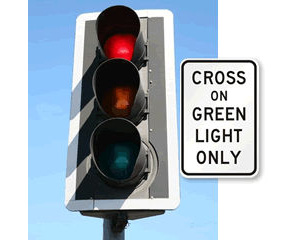 Cross Only signs remind pedestrians that they can only cross where and when allowed. Post a Cross on Green Light Only sign or a Cross on Crosswalks sign to ensure that pedestrians follow the rules. All of these signs are made with top quality reflective material.
Choose which grade material you want. So post a Cross Only sign today!
Give call to our customer services team for any specific requirements.
Other Crossing Signs
(63429)
Customer Reviews
Part #: X-R9-2
24" x 18"
Engineer Grade Reflective Aluminum Sign, 80 mil
Verified Purchase
Quality Signs
The signs look good and they say exactly what we needed them to say.