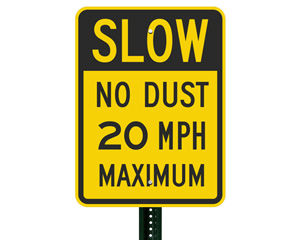 Help make your road a safer place with one of our 20 MPH signs. Whether it's to enforce the speed limit, warn of children at play or let a driver know of an upcoming speed bump we have a design that will meet your needs.
• Combat speedsters with bold speed limit signs.
• 20 miles per hour gives motorists a reasonable, yet safe speed to drive at in your school zone or neighborhood.
• Hover your mouse over a given sign to view specific pricing info.
Customer Reviews